Regional Advocates
National and Regional Advocates have volunteered to represent RaPAL in the areas where they live and work. If you would like a local contact, you are welcome to get in touch with them.
If you would be interested in volunteering we are always happy to hear from new Advocates: please contact a member of the management group.
Scotland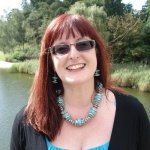 Donna Moore, Glasgow
I am Adult Literacy and Numeracy Tutor at Glasgow Women's Library (aka The Best Job in The World). GWL is all about celebrating the lives, histories and achievements of women and supporting all women to achieve their full potential. We're a library, a museum, an archive of women's history, we hold all sorts of events and learning opportunities and work with women in a creative way. I work with women 1:1 and in groups and we integrate literacy into everything we do – for example supporting women to attend creative and cultural events, using drama and film, working with items in our collection, developing heritage walks or coming up with our own manifestos and quizzing politicians. I'm also a writer of fiction and have developed a programme around Creative Writing For Wellbeing which we use with groups across Glasgow. I joined the Library as a volunteer in 2010 – after spending 25 years in the soul destroying world of company pension schemes – and I've refused to leave ever since, having found my soul again doing something I love. I have a Masters in Education in Community Learning and Development and – almost – an MLitt in Gender Studies. I've gained so much inspiration, knowledge and encouragement from local networking meetings with other ALN providers in Glasgow and from attending the RaPAL conference and reading the journals so volunteering to be a regional advocate was a logical step. Not only will it be great to get more people involved with RaPAL, but it will also allow me to become more involved myself. You can contact me at donna.moore@womenslibrary.org.uk.
North West England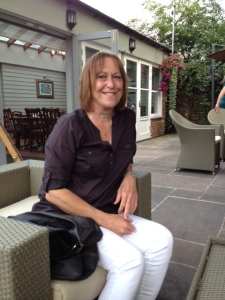 Sue Lownsbrough
Currently I am the Regional Specialist Lead for English at HUDCETT, responsible for Yorkshire, Humberside and the North West of England. I also work at Edge Hill University as an Associate Tutor on the Post 16 Graduate Teacher Training Programme where I am responsible for the literacy and English modules.
Last year I was part of the team who developed a level 5 Subject Specialist English Teacher Training module aimed at supporting tutors deliver the new GCSE specification to mandated learners in the post-16 sector. I also worked on designing and delivering an English Revitaliser embedded English course for Vocational tutors to help them to support their learners with English.
I am a member of the AoC maths and English working party. Before going freelance I was the Director for Curriculum, Languages, Mathematics and Adult Studies.
I have a BA, PGCE and Master's degree in English. Since going freelance I have set myself the challenge of doing research in the post-16 sector, looking specifically at the learners now mandated to re-sit their GCSE. You can contact me at sue.lownsbrough@hotmail.co.uk
Wales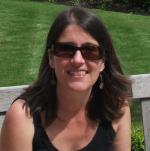 Rachel Stubley, Newport
I work at the University of South Wales (formerly University of Wales, Newport) on the Adult Literacy, Numeracy and ESOL teacher education programme. We run subject specialist PGCEs and Cert Eds for new and practising tutors, and in-service Level 5 specialist certificates for qualified literacy, numeracy and ESOL tutors. Most of our literacy and numeracy participants teach on Essential Skills Wales (ESW) courses. All of which tells you that things in Wales are developing differently from over the border, though the future is (as ever) far from certain. My teaching background was as an ESOL (and occasionally literacy) tutor in community education and FE in London. I was delighted to discover RaPAL – home to the best minds and biggest hearts in adult literacy research and practice! And I couldn't have developed our literacy courses in Newport without the inspirational writing of RaPAL members. You can contact me at rachel.stubley@southwales.ac.uk
South West England
Bex Ferriday
I am a Learning Technologist at Cardiff University and the South West of England advocate for RaPAL. I began my career in education working as a voluntary adult literacy tutor at a local adult education centre before moving to Cornwall College's teacher education department and delivering Cert Ed, PGCE and DTLLS courses as well as writing, managing and delivering the Level 5 Diploma in Teaching English (Literacy) in the Lifelong Learning Sector. Having developed an online version of this course, I moved into ILT development within teacher education and staff development, developing online and blended provision for a range of departments, befire being offered and accepting the post of Learning Technologist at the College of Biomedical and Life Sciences at Cardiff University. I am keen to look at how social networking sites and virtual worlds can hone literacy (and digital literacy) skills in both learners and teaching staff, and despite my Welsh base, I return to my native Cornwall whenever I get the opportunity – hence my advocacy region being the South West of England! You can contact me at bexferriday@googlemail.com
South East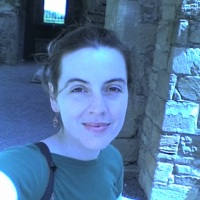 Tara Furlong
Please feel free to contact me with any queries. I've been volunteering with RaPAL since 2006 and value its role as an open, accessible, friendly forum for exploring the problematisation of teaching practice and application of theory; and in particular its scaffolding of those new to the field. The journals are refreshing and the conferences welcoming as contributors weave the threads of their experiences and share learning successes. I have a background in training and education in the private and public sectors in the UK and internationally going back almost two decades (http://uk.linkedin.com/in/tarafurlong) and am the diligent mother of two bonny five year olds. You can contact me at webweaver@rapal.org.uk
London

Simon Fuller
I've been working in the Life Long Learning sector for twenty years teaching literacy and initial teacher training. I have managed the wider Language, Literacy and Numeracy provisions in a number of London settings, including FE Colleges, SDIs and local authorities. Currently I am Curriculum Manager in the Adult Community Learning provision at the London Borough of Islington. As well as managing the provision I currently teach Entry 2 English and I'm particularly interested in developing my practice around phonics and working with dyslexic learners to empower them. You can contact me on Simon.Fuller@islington.gov.uk
Northern Ireland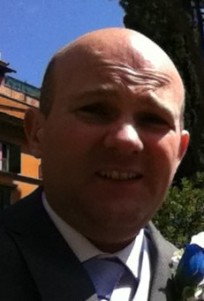 Paul Sceeny
I have over 20 years' experience within the arena of literacy, language and numeracy, and currently work as a specialist technical advisor for a major UK-based awarding organisation. At various times I've been involved in qualification/assessment design, portfolio management, liaison with government and regulators, as well as working directly with providers across a range of settings.
Originally from the south of England, I relocated to north west Ireland a few years ago – which gives me a perspective on the increasingly diverse approaches to LLN policy and practice across these islands. I'm especially interested in the differing approaches to digital literacies and inclusion – particularly the emerging attitudes, assumptions and pedagogy that underpin these. I'm a member of AONTAS and NALA, as well as a regular attendee at NATECLA events and conferences. You can contact me on https://www.linkedin.com/in/paulsceeny/ and https://twitter.com/paulsceeny_CG