Resilience: The book
Resilience: Stories of Adult Learning (Paperback)
Please contact info@rapal.org.uk with current costs at £5 printing per copy and p&p at £1.75 – £3.25 (single copy to small number), larger orders on enquiry.
"This is an excellent resource – an inspirational collection of stories that have the potential to empower many learners and their communities."

Dr Vicky Duckworth, Faculty of Education, Edge Hill University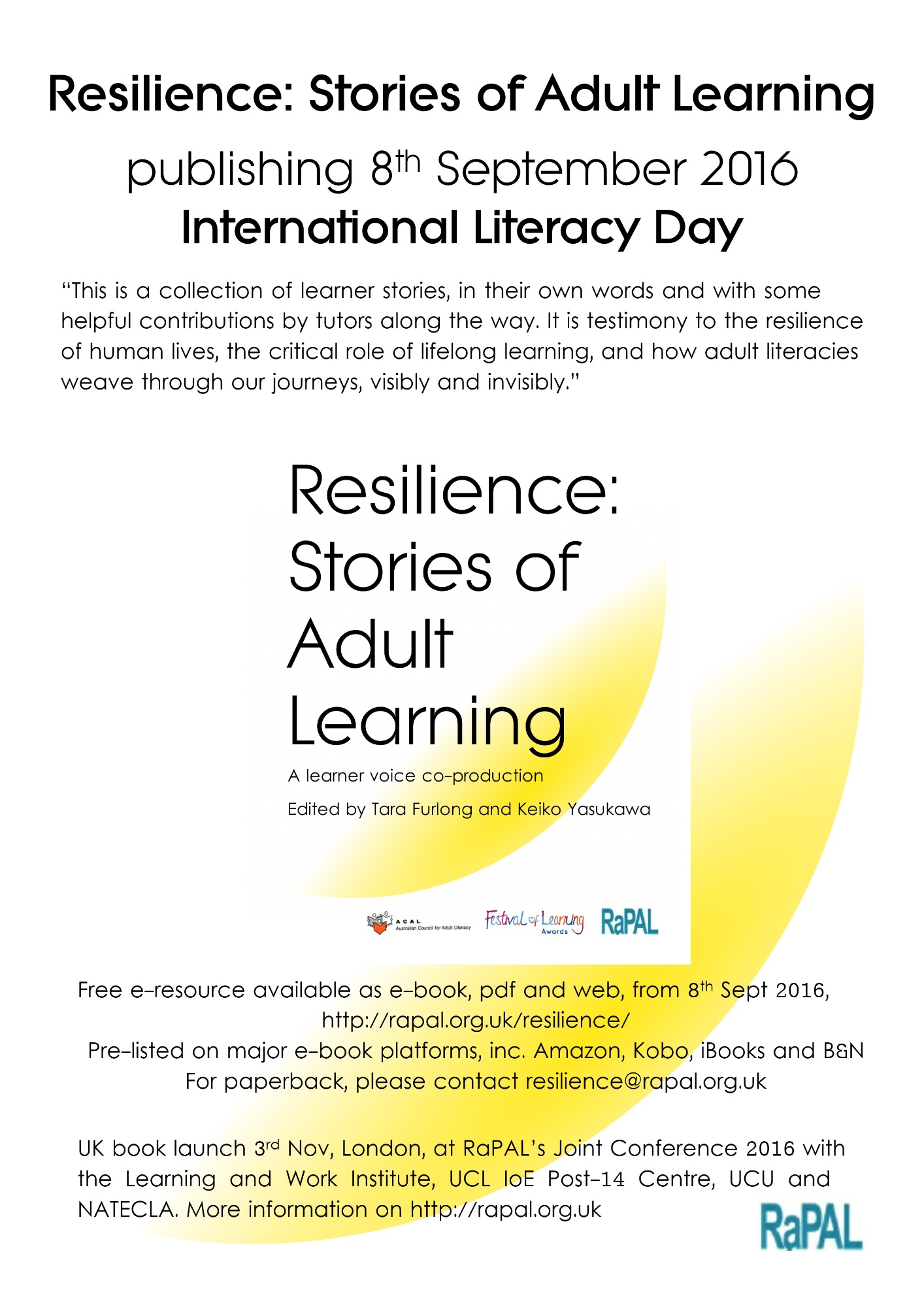 Downloadable Versions
The book is also available as a free e-resource in pdf and ebook as .epub (generic) and .mobi (Kindle) [on behalf of RaPAL from resilience.designingfutures.uk, as RaPAL's site unfortunately does not support ebook download]. The e-book is available on major platforms such as iBooks, Mobi, Barnes and Noble and Amazon.
Please ask in your local and college libraries!